Asus official with the 7" Eee Pad MeMO 3D tablet, no glasses required
4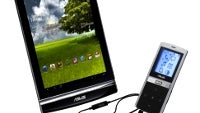 It seems to be Asus day today, with full-on
pictures of the PadFone leaked
, and the news that the
Asus Eee Pad Transformer already has its working Android 3.1 Honeycomb update
.
The only thing missing was an official tablet announcement, and here we go. Fresh from the Computex 2011 expo comes the
Asus Eee Pad MeMO 3D, the intriguing 7" tablet that was unveiled at the CES show way back in January
, but with the third dimension added for good measure. Nothing was mentioned at the time that there will actually be a 3D-enabled, glasses-free version of the 7-incher, but here we have it just like that.
The display is IPS-LCD with a
parallax-barrier 3D overlay
that doesn't require glasses, unlike the simplistic 3D solution on the T-Mobile G-Slate, which requires you to put the old school passive colored glasses. Asus promises that we'll retain the same wide viewing angles we are used to with IPS-LCD screens, just doesn't specify if that will be with the 3D mode on or off. Resolution is 600x1024 pixels. which is decent for a 7" slate, and, if it has the same innards as the Asus MeMO announced at CES, the tablet should sport a dual-core 1.2GHz Qualcomm 8260 chipset.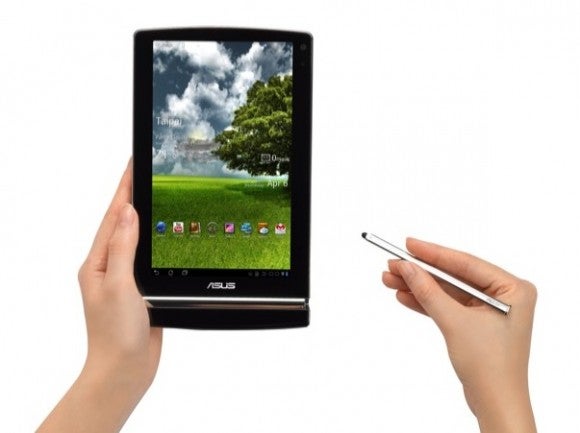 Asus Eee Pad MeMO 3D works with a capacitive stylus as well
The Asus Eee Pad MeMO slate had 5 megapixel rear camera with LED flash and 1MP front cam, but what camera or cameras are on the 3D version is unclear. Since it has a dual-core chipset, you can bet the house that the camera records full 1080p HD video. The cute Eee Pad MeMO could also output those full HD videos via HDMI to a bigger screen, and the MeMO 3D can probably do that as well, although the press release doesn't specify.
The cherry on the cake is that the tablet comes with a
capacitive stylus
, as suggested by Asus's press shots, and there were the Media Note and Painter apps to take a good use of it, for note-taking and doodling, respectively, when it was announced at CES in non-3D form.
Back in January, the Asus Eee Pad MeMO was listed to retail for $499-$699 starting in June, so hopefully Asus would make good on that promise for the 3D version too, at least regarding the release month. The
MeMIC Bluetooth headset and remote
for calls and music comes standard with the Asus Eee Pad MeMO 3D as well.
via
SlashGear
Recommended Stories