Asus may launch a cheap Android Wear smartwatch to take on Samsung, LG and Motorola's offerings
4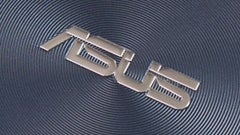 Back in March, when
Google announced Android Wear
, it revealed a list of hardware manufacturers that had pledged support for the new platform. The list included Samsung, LG, Motorola, HTC, and Asus. We already saw Android Wear smartwatches from Samsung, LG and Motorola, but nothing from HTC and Asus yet. However, both may launch their first Android Wear devices this year.
According to Tech Crunch, sources familiar with the matter "confirmed" that Asus is planning to introduce an Android Wear smartwatch as soon as September. It's said that Asus intends to sell the smartwatch for $99, or $149, thus positioning it as a significantly cheaper alternative to
Samsung's Gear Live
and
LG's G Watch
(which cost $199, and $229, respectively). Reportedly, the first Android Wear device from Asus will feature an AMOLED display. It may also
come with gesture controls
, though that hasn't been confirmed.
As for HTC, the company repeatedly mentioned that it would release wearable devices this year, and one of them will almost certainly run Android Wear. The first HTC smartwatch might be called
One Wear
- but that is just a rumor at the moment.
Back to Asus, are you looking forward to seeing what a $99 Android Wear smartwatch can offer?