Asus smartwatch will feature not only gesture based, but voice command and a more "natural" interface
8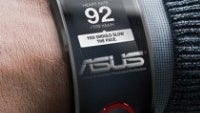 They are not even main stream yet, and the wearables segment of mobile technology is already crowded. One might see that as an obstacle for a company like Asus who it just getting into such a product line, especially with all the cheap gear coming out of China, but the company sees it as "a must face challenge."
Thanks to their smaller screen, it would seem that gesture interfaces are the main way to go for something like a smartwatch. However, Asus is investigating a "more natural user interface" for what would be the company's first wearable device.
While voice control would seem a logical way to go, Asus is looking for a breakthrough in what would be even more natural to the wearer. Voice and gesture control is not new, nor is "movement" control, but Asus hopes to capitalize on something distinct in that regard so it can get in on what is expected to become a $20 billion industry in the near future.
Asus CEO Jonney Shih plans to have his company hit the segment aggressively with "attractive prices." If there is a way to make a move in this segment, that is certainly one way to go. Samsung's Galaxy Gear started at a predictable, if elevated, price point. We can only assume that whatever Apple brings to the table will command a premium price. Asus certainly has a good shot at the lower-price segment,
but time is not on its side
, the company will need to roll a product out soon while there is still a low-price opportunity to compete with.
source:
Focus Taiwan
via
VR-Zone