Asus global head says that that they will focus on Windows Phone "when it is the right time"
5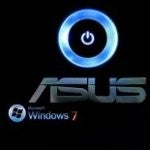 Just looking over their current portfolio, there's no arguing that
Asus
is carefully plotting its dominion in the Android space, and with many highly anticipated devices in the horizon, such as the
multi-purpose Padfone
, it's abundantly evident that they're building a
solid army of Android devices
to fight against the competition. However, we haven't seen anything in regards to
Windows Phone
, well, except for a
prototype unit
that they concocted that ended up being only a preview handset to developers.
Interestingly enough, Asus' global head of handheld divisions,
Benson Lin
, recently made it clear in an interview that they will go forward with a Windows Phone device of some sort when the
time is right
. Specifically, he mentions, "
We are very close with Microsoft. When we think it is the right time of course we will do it.
" When you look at what they're doing right now in the Android space, it's unlikely for them to distract themselves from continuing to innovate by focusing on a Windows Phone.
However, it's worth mentioning that Asus is still keeping a close eye on the competition, as Lin says, "
In my pocket, I always carry two competitor products. At the moment I have a HTC Titan and a Galaxy Nexus.
" In reality, those two devices remind Lin what the competition is offering, thus, reaffirming their strategy to continue on keeping a sharp focus on what they're developing in the Android landscape right now.
Well, that doesn't mean that a Windows Phone is entirely out of the question. Yet, Lin simply suggest that people shouldn't hold their breath waiting for a Windows Phone to come to fruition "
In the beginning our strategy is to focus and focus and focus
," insisting Lin. Furthermore, he goes on to finally say, "
when the time comes we will do it.
"
source:
pocket-lint
via
wmpoweruser