Asus ZenFone 2, Zoom, Max, and others will be updated to Android 6.0 Marshmallow next quarter
3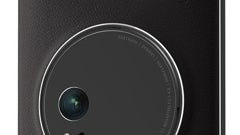 It was back in November when
Asus first confirmed
that it would update some of its devices to Android Marshmallow, without saying exactly when we should expect that to happen. Today, the company finally announced that no less than 8 of its smartphones are going to get Marshmallow in the second quarter of the year (between April and June).
Besides bringing all the new features included in
Android 6.0 Marshmallow
, the update will also replace some of Asus' default apps with Google apps. More exactly, Asus Messenger, Asus Mail and Asus Calendar will be replaced with Google Messenger, Gmail, and Google Calendar (for this to happen, though, you'll need to restore your device to factory settings after the update). If you still want to use Asus' Messenger, Mail and Calendar apps, you'll be able to download them for free from Google Play.
Without further ado, here's the full list of Asus handsets that will get Android Marshmallow in the second quarter (specific model numbers also mentioned):
Do you have any of the devices listed above? If yes, are you happy with how fast (or, uhm, not that fast) Asus is rolling out Marshmallow updates?
source:
Asus