As promised, the HTC Droid Incredible 4G LTE lands at VZW stores today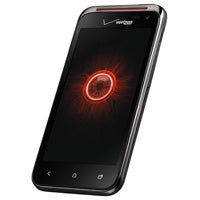 Back on Monday,
Verizon confirmed that the HTC Droid Incredible 4G LTE would finally launch on July 5th
. While it wasn't that long ago, there was a holiday between now and then that was most likely filled with some adult beverages. So, just in case you forgot, your friends here at PhoneArena just wanted to take a minute to let you know that there were no hiccups and the HTC Droid Incredible 4G LTE did make its way into Verizon Wireless stores today.
In addition to an unnecessarily long name, this handset also sports a 1.2 GHz dual-core Snapdragon S4 processor, 1 GB of RAM, 4-inch super LCD qHD display, 8-megapixel camera with 1080p video recording, beats audio, Android 4.0 Ice Cream Sandwich, and, of course, 4G LTE capabilities.