As chip competition heats up, Qualcomm starts cutting jobs
10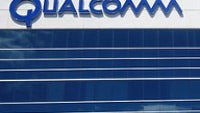 Qualcomm has started cutting jobs in its mid-management structure to reduce expenses amidst increased competition, according to GigaOm.
With pressure from Chinese chip makers like MediaTek pusning prices for chips down and the industry's biggest clients Apple and Samsung having started making their own chips, San Diego-based Qualcomm might be forced to tighten the belts. The company reported worse-than-expected financial results last quarter when it closed the fiscal year, and it gave a weaker outlook for the next quarter.
"In fiscal 2014 we are facing some mix and demand factors which we currently expect will moderate our QCT growth. In light of this we are taking near-term actions company-wide to prioritize investments, stay focused on growth but also control expenses in order to deliver operating profit growth in excess of revenue growth," Qualcomm chief executive Paul Jacobs said in a conference call.
The layoffs are currently happening in the company and executives as high as vice presidents have allegedly been let go and others have been demoted. One Qualcomm division has allegedly seen 100 job cuts.
With 31 000 employees, though, others within the chip maker are saying the reshuffle is nothing extraordinary and fit in an overall attempt to cut costs.
source:
GigaOm