Arranging your iPhone app icons by color might help you find them faster
28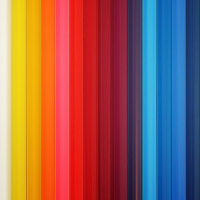 Ever get caught forgetting where you placed that app icon on your iPhone's home screen? And human nature being what it is, you're more likely to have your mind go blank at the precise time that you really need to open this particular app. There are ways to find apps on your iPhone, such as using Spotlight. But a Reddit subscriber that goes by the name of Lembacher has a colorful method that he uses to quickly find an app that he is looking for.
While you might not remember where a particular app icon was placed on your phone, odds are that you remember what the icon looks like, including the color. So Lembacher arranged his iPhone apps by color, which allows him to swipe through his home pages and quickly find what he is looking for.,
Lembacher says that he doesn't have OCD, so that is not a requirement for taking on this task. He also says that it doesn't take hours to do. And not only is this a clever way to find a particular app quickly, it also is a good conversation starter.
Click on the slideshow to see how Lembacher arranges his apps.
source:
Reddit
via
BGR