Arms race continues as Vine pushes its "biggest yet" update to Android
1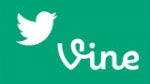 Worried over the recent introduction of Video for Instagram
, rival Vine has been working hard to keep users from abandoning its ship. The struggle with the networking effect, however, is usually a losing battle (Vine, at 13 million, has a tenth of Instagram's userbase), and
the platform has already seen a noteworthy decline in its usage
, with many users supposedly jumping deck over to its new rival.
In an effort to raise the stakes,
its "biggest yet" update got pushed to iOS users
of the micro video-sharing platform on July 3rd. Yesterday – a week later, the very same update is already available for Android users who now have access to the same expanded choice of features their iOS counterparts did, namely:
Channels
– Browse or submit your posts to 15 new channels
Revining
– Share your favorite post with all your followers on Vine in one tap
Fast Capture Widget
-- Instantly jump to the Vine camera right from your home screen
New Capture Tools
-- Shoot with style using the new focus, grid, and ghost tools
• A new mute button in the menu
• Performance improvements
Whether this will be enough to get onto equal footing with its considerably larger adversary is to be seen. We can't help but think of the classical
David vs Goliath
struggle when referencing to the two. This being real life, however, the Twitter-owned service may be forced to look into an even tighter integration with its proprietor's network in a bid to leverage the micro-blogging platform's size to better match that of its Facebook-owned archenemy.
source:
Vine