Are some Wall Street analysts who follow Apple guilty of "Insider Trading"?
3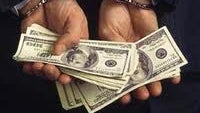 Thanks to some heavily publicized arrests in the past, we all have an idea what constitutes "Insider Trading" on the stock market. For example, the CEO of XYZ tells his barber that XYZ is about to be purchased at a $20 premium to the current price-that would probably be considered "Insider Trading". But in other areas, the question of whether or not there is an infraction becomes less than clear cut.
What about a Wall Street analyst, who in the course of doing his job, contacts a company's supply chain and finds out that business is slow. Or, as we have
reported
more than once, an analyst checks out Apple's vendors to find out that a Verizon branded Apple iPhone is on the way. Is that illegal since the analyst has picked up some material non-public information? According to the Wall Street Journal, the SEC is investigating some analysts who cover Apple. The Feds say that by speaking to the firms that supply the Cupertino based firm, the analysts are obtaining illegal information about Apple.
To show you how hard it is to make a buck on Wall Street, an article in the Wall Street Journal cited an analyst who wrote a bullish report on Apple iPad production using channel checks, while an analyst with Rodman and Renshaw used the same checks to come to the conclusion that the product was losing steam. Both stories moved Apple's stock with the former sending it higher and the latter sending it south.
Last year, the SEC investigated four time periods where there was suspicious trading in Apple's stock. Those periods included Insider Trading that took place around news of Apple iPad sales and the release of information about the health of CEO Steve Jobs.
source:
AppleInsider
Recommended Stories