Apps and tools every Android power user should have on their device #2
7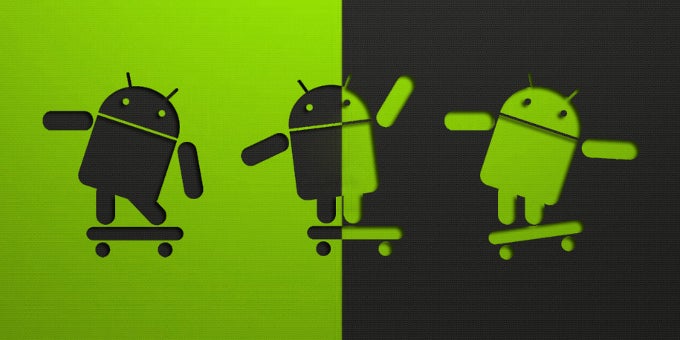 Last week, we showed you some of the
fundamental apps for Android power users
. Just as we told you back then, pushing the limits of the OS with an app might sound like something "too good to be true" to the regular and uninitiated Android user, but with Android, anything is possible. On the other hand, if you're not that familiar with the apps for power users, but you're entertaining the idea of becoming a tad more advanced in terms of their relationship with Android.
Whether you're already comfortably sailing in the deep waters of the Android apps for power user or you're merely taking your baby steps there, there's always convenient to have the more notable apps summarized for you. Needless to say, many of the apps below require root, so if you can't or don't want to root device, then most of them will hardly do you any good.
Without further ado, here follow some more apps each Android power user should probably be using in their day-to-day life. This is merely the first installment of what we intend to be a series of posts regarding such power user-oriented apps. If you have a suggestion for another app or tool, make sure to drop a line and let us know.
SD Maid
This app is one of the more popular tools on the Play Store that allow you to clean the stuff certain apps have left behind after you've uninstalled them. Said residue files are normally not very big, but after all, they're junk that only clutters the system. Despite its name, its also goes through the internal storage of your device, looking for junk files that you probably no longer need. SD Maid requires root and will do a good job at keeping everything clean and tidy. There's a paid version also available, with a ton of additional features on board.
ES File Explorer
Although it's certainly not the very best, ES File Explorer is among the more popular of the powerful file managers for Android. It has a plethora of advanced and noteworthy features that set it apart from its simpler alternatives. For example, it comes with a multimedia explorer, built-in cloud storage functionality, an application manager, remote file manager that allows you to manage files from a computer that is on the same network, FTP server, baked-in ZIP/RAR file support, and most importantly, a root explorer.
Mobizen
This app mirrors your Android device's screen to your PC in real time, enabling you to easily record it. You can also stream audio and video files directly to your PC, and although not as snappy as we'd like it to be, Mobizen is a nifty tool that should be considered by those looking for a relatively easy way to mirror their smartphone displays on a larger device like a PC.
TeamViewer
You've probably heard of TeamViewer, the remote control service that allows you to control a PC via another PC or, in our case, an Android smartphone. Yes, you get to interact with your PC's desktop by controlling the mouse cursor and some of the more common keyboard shortcuts. Definitely a tool to consider if you're considering yourself a power user.
Textdroider DPI

This root-requiring app allows to basically change the DPI of your phone's display. If you don't know what DPI is, you probably shouldn't mess with the app since it can easily cause you issues. It's advisable to back everything up even for experienced users.






Wake on LAN
Provided that your PC has the Wake on LAN feature and you have enabled it, this app will allow you to wake your PC up when your device connects to the same Wi-Fi network as the computer itself. Pretty straightforward and nifty, right? The app also comes with its own widget, so that you can easily wake it up from your home screen.
CF.lumen
This app tunes your screen's color temperature in accordance to the current time of day in order to reduce eyestrain - the later the hour, the warmer the screen becomes, aiming to make it easier for you brain to prepare for sleep. The app changes this important display setting on system level and hence requires root, but a number of more basic features are available even if your device is not rooted. It's among the more feature-rich Android apps that come with this functionality.
PerfMon
Developed by Chainfire, one of the more popular Android developers, PerfMon is a tool that monitors your system's status in a nifty floating window on top of all other windows, allowing you to keep tabs on your hardware in any given moment. You'd probably want to do this if you're switching between kernels and governors.
To be continued...