Apps and tools every Android power user should have on their device
13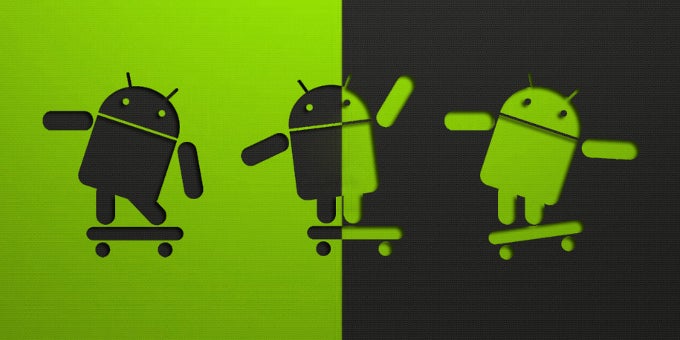 Are you an Android power user? If yes, then you probably have a large selection of apps that allow you to make full use of Android's features and functionalities. Pushing the limits of the OS with an app might sound like something "too good to be true" to the regular and uninitiated Android user, but with Android, anything is possible. On the other hand, if you're not that familiar with the apps for power users, but you're entertaining the idea of becoming a tad more advanced in terms of their relationship with Android.
Whether you're already comfortably sailing in the deep waters of the Android apps for power user or you're merely taking your baby steps there, there's always convenient to have the more notable apps summarized for you. Needless to say, many of the apps below require root, so if you can't or don't want to root device, then most of them will hardly do you any good.
Without further ado, here follow some of the essential apps each Android power user should probably be using in their day-to-day life. This is merely the first installment of what we intend to be a series of posts regarding such poweruser-oriented apps.
If you have a suggestion for such an app or tool, make sure to drop a line and let us know.
Probably one of the most powerful apps on this list, Tasker, offers an unprecedented amount of features that allow you to control almost any aspect of your phone. Although it's pretty hard to explain Tasker with merely a sentence, here goes: you set a condition (called "task") and an effect, and only after this condition (called "trigger") has been met, the effect goes into play. The app relies on the "if this then that" principle and allows you to create complex recipes that involve different tasks and triggers. True, Tasker certainly comes with a steep learning curve, but once you master the basics it becomes an essential app for those who wish to unlock the true power of Android.
Xposed Framework
While not technically an app you can snatch straight from Google Play, the Xposed Framework is power user's undisputed favorite. While it does nothing on its own, Xposed allows you to download and activate various modules from its repository. Said modules come with either change a given aspect of the user interface of the phone, add additional features, or modify existing ones. It's one of the essential tools if you're into customization or tuning your user experience to the very maximum.
Pushbullet
Thanks to Pushbullet, you can also mirror your phone's notifications straight to your PC or Mac, but this isn't everything it does. This wonderful app for Android allows you to share content between your Android device and your desktop, be it files or website links. There is an universal clipboard feature on board Pushbullet; the app allows you to quickly reply to text messages straight from your desktop. The app doesn't require you to have a rooted device, but you will need to get a browser extension on your desktop computer.
AirDroid
Whereas Pushbullet allows you to view your phone's notifications on your computer and send files between the two, AirDroid allows you to control a number of features of your phone straight from your desktop computer — view and edit your contacts, transfer photos, play music and videos, make screenshots, import/export APK files, control the camera(s), universal clipboard, etc. A pretty nifty app that every power user should at least try.
Greenify
What Greenify does is simple - it can put any user-installed app in a state of hibernation that prevents said app from using your hardware resources, and most importantly, causing any partial or full
wakelocks
. A hybernated app won't start any processes unless you open it. Neat, right? Greenify can work on non-rooted devices, but for best results, your Android smartphone should be rooted. You'll also need a running Xposed framework if you want to make use of some of Greenify's experimental features. Note that the free version of Greenify only allows you to hibernate non-system apps, while the premium one has no such restrictions. You can also donate to the developer by getting the
premium version
of the app, which will unlock a handful of experimental features.
Amplify
Amplify is a power-saving app for your Android device that allows you to control how often and for how long your device can stay awake. It does a pretty good job at saving you the most juice possible by virtually eliminating any accidental or rogue wakelocks that might take place after you install a certain misbehaving app. Have in mind that the free version merely allows you to check out what apps, services, and process are waking your device, but in order to have full control, you will have to get the paid version of the app, but we feel that it's totally worth its price given the battery-saving potential it comes with. Amplify requires root, a working Xposed Framework, and also supports Tasker.
Thanks to BetterBatteryStats (or BBS for short) is an app that gives you a pretty advanced insight at what apps, processes, and wakelocks are taking their toll on your phone's hardware and, therefore, draining your battery the most. BBS doesn't allow you to actually stop or limit these, as it serves a mostly informative purpose. Still, when used in combination with Greenify & Amplify, BBS is an enormous nail in the coffin of wasted battery life.
Titanium Backup
This app is usually the go-to choice of the more advanced Android users when it comes to backing up their apps and app data, as well as freezing apps. It comes in as particularly handy when one is trying out a new Android ROM on their device, because an existing Titanium backup can save you ton of time by automatically restoring your apps and their settings to the new firmware. What makes it different from a complete NANDroid backup is that Titanium only backups your apps and their data, whereas a NANDroid one makes a full copy of your phone, including apps, system files, as well as the OS and the user data. It has an uglyUI, but is extremely useful for all the tinkerers out there.
LeanDroid
Simply put, this powerful app is quite similar to Sony's Stamina Mode feature that can potentially save you a lot of battery juice. When your screen goes off, LeanDroid will automatically turn off all of your radios (Wi-Fi, data, Bluetooth, GPS, NFC) so as to eke out as much battery life as possible. You can set the app to automatically enable all radios periodically in order to sync and allow the notifications (if any) to pour in. Definitely an app to consider.
Hardly any power user uses the stock launcher that comes with their phone. We don't want to display any favoritism, but Nova Launcher is among the best and most customizable Android launchers, and is usually the go-to choice of those users that are discontent with the stock looks of their device's interface. Of course, if it simply doesn't float your goat, you can always resort to another launcher -
actually we have a pretty impressive collection of these
.
To be continued...