Apple's processor maker TSMC prepping 7nm chipsets for select customers
42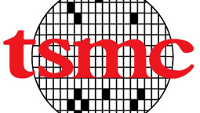 Apple has allegedly gone with the TSMC foundry for its upcoming A10 chipset, instead of the usual Samsung suspect, as TSMC is said to have a
mastered the "fan-out" 16nm process
for one particular customer that shan't be named. The "fan-out" packaging technology allows incorporating the silicon chips and the semiconductor compounds together, resulting in a more powerful yet more compact chippery.
That's what is allegedly going to be
used in the iPhone 7, leading to a thinner frame yet larger battery
than what we have with the
iPhone 6s
, but the Apple-TSMC partnership won't stop with 16nm, it seems, "fan-out" or not. Besides the move to 10nm for the Apple A11 chipset next year, TSMC has reportedly ironed out its 7nm production process, too, and will start using it in customer chipsets as soon as next year.
Now, whether Apple is one of those customers, remains to be seen, but the
previous rumors didn't peg TSMC as 7nm-ready before 2018
, at least not in mass quantities, so it might be left for the iPhone 8 to arrive with a 7nm Apple A12 chipset, instead of the iPhone 7s, or whatever it's called next year. Of course, Samsung is not sitting idly by, and already
made its own 10nm process official in the foundry roadmap
, with 7nm to follow in its turn.