Apple's partners to be given iOS 8.0.1 before iOS 8.0 is released
15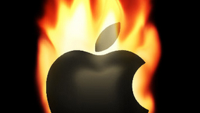 With Apple
soon to introduce
the
Apple iPhone 6
, and quite possibly a phablet-sized version of the phone, it won't be terribly long before iOS 8 is officially released. But before that happens, Apple is expected to start seeding iOS 8.0.1 to its partners. This version of iOS 8 should contain the usual bug fixes and performance enhancements seen on minor OS updates.
We should see iOS 8
offer the new Health application
, which will collect data from third party fitness peripherals, like smartwatches and fitness bands. In addition, if the rumored Apple iWatch is finally released,
sensors on that device will also collect data
such as heart rate, blood pressure, blood glucose, vitamin consumption, as well as the user's height and weight. The Health application will collect this data and could send certain information to a user's Doctor if some of the readings are abnormal.
Another possibility is that iOS 8 will contain a new mobile payments system. Speculation has increased that the next iteration of the iPhone will offer NFC connectivity. Combined with the news that
Apple has reached an agreement with American Express, Visa and Mastercard
, we should see iPhone Wallet debut in iOS 8 for the Apple iPhone 6.
Considering that Apple is already rumored to be sending out this update to its partners, it would appear that some issues have already been discovered with iOS 8. But as we pointed out before, the incremental increase in the OS build number suggests only minor enhancements and bug fixes will be seen on iOS 8.0.1.
source:
BGR