Apple sends out invites for September 9th event; new report tells us what to expect
73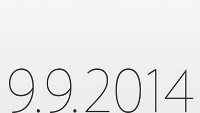 Apple will be holding an event on September 9th. Of that, there is no dispute now that the tech titan has sent out invitations. More on that below. Expectations have been high that Apple would be unwrapping a 4.7 inch
Apple iPhone 6
, a rumored 5.5 inch iPhone phablet and an iOS powered wearable device early next month.
No sooner had this report lifted the spirits of Apple fans everywhere
(including those owning the stock), than a new report started spreading on Thursday morning. Coming out of China, the new dispatch says that Apple will be introducing the 4.7 inch Apple iPhone 6 on September 9th, along with an 8GB model of the Apple iPhone 5s, and nothing else. That means that no phablet and no wearable device will be unveiled, until another day. The current speculation calls for the rumored 5.5 inch iPhone phablet to be introduced before the end of the year. The Apple iWatch introduction might still be delayed until 2015.
This morning, Apple sent out invitations for the September 9th event, which will take place at 10am Pacific Time, a week from Tuesday. On the bottom of the invitation, Apple writes, "
Wish we could say more
," which could be a hint about the larger sized screen expected on the iPhone 6. The main question remains, just what will Apple be revealing along with that model on September 9th?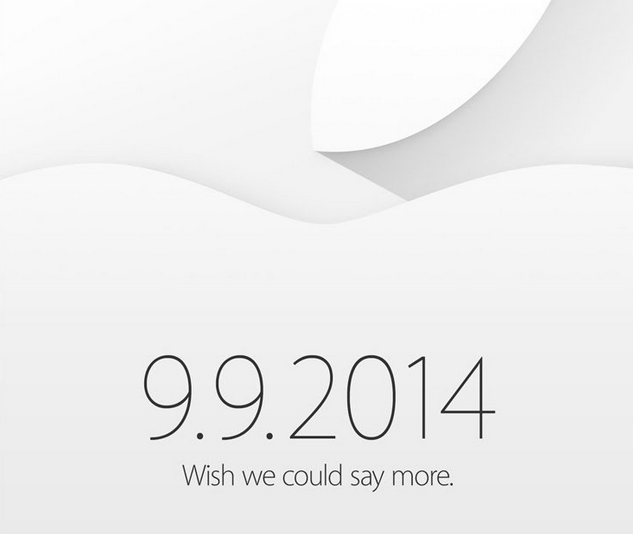 Apple sends out invitations to the September 9th event at which the Apple iPhone 6 is expected to be unveiled
Thanks for the tip!
source: Apple,
GforGames