Apple's new patent prevents audience members from illegally recording a live show on stage
67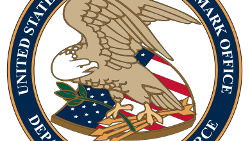 Anyone browsing through YouTube can find a number of bootleg videos showing live performances that were not legally allowed to be recorded. This includes many Broadway plays and musicals including the mega-hit
Hamilton
. Rock concerts are also a popular subject of bootleg videos. Outside of catching someone red handed in the act of recording a show, is there anyway to prevent these illegal videos from being made? Thanks to a patent awarded to Apple, cameras being used to record live performances can be disabled by using a remote infrared beam.
The patent is titled "Systems and methods for receiving infrared data with a camera designed to detect images based on visible light." A beam of infrared light sent into the audience could change the images captured on-screen by smartphone cameras, and prevent these cameras from recording video. In order for the infrared signal to block videos from being taken, the camera on the phone would have to be pointed in a certain direction. This would allow those at an event to take pictures of their friends sitting in the crowd. But once the camera was pointed at the stage, no photos or videos could be taken.
Apple also sees the infrared signal as being able to provide additional information about certain subjects. For example, users could point their phone's camera at a particular piece of art and read additional details about it on the phone's screen. Speaking of more information, the patent is number 9,380,225. The inventors credited with the patent are Victor M. Tiscareno; Kevin W. Jonhson; and Cindy H Lawrence. The patent was assigned to Apple and was filed on September 22, 2014.
source:
USPTO
via
PatentlyApple