Apple's logo is considered 'blasphemo​us' in Russia as a sign of sinful behavior
34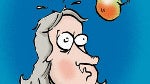 Apple's logo is one of the most recognizable symbols in the world. Many Apple iPhone buyers have referred to the insignia on the back of the handset as a part of the overall design of the phone that attracted them to it in the first place. While most people around the world see the logo and think technology, Orthodox Christians in Russia see the symbol and think 'sin'. For this group, the bitten Apple logo reminds them of the
story of Adam and Eve
and the concept of original sin. This is based on the translation of a news report in Russia and some have gone on to cover up the Apple trademark with a cross whenever they see it in the country.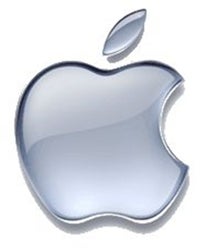 To the Russian Orthodox Church, this represents sin
Of course, those familiar with the story of Apple know that the apple portrayed on the back of the Apple iPhone and Apple iPad represents the famous fruit that allegedly fell and conked Sir Isaac Newton on the head leading to the discovery of gravity. The Soviet Church, though, is thought to be interested in passing anti-Blasphemy laws which could force Apple to change its logo in the country or refrain from selling its products there.
Apple might even have a defender in the country. Political party Yabloko is against what it sees as a "clerical police state" in the country. The party is railing against what it sees as a battle between the Russian Orthodox Church and "secular civil society". That would make the party an ally of Apple's if the Russian Orthodox Church ever makes an issue out of the Cupertino based firm's Apple logo.That, and one other thing. It seems that Yabloko, the name of the party, is also
Russian for Apple
.
source:
Interfax
(translated) via
CNET