Apple's iOS support app leaks?
30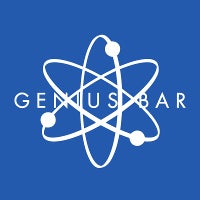 Leaked screenshots reveal that Apple is working on an iOS support app in order to take the pressure off the Genius Bar at Apple Stores. The screenshots were leaked by Sonny Dickson, who has become known for leaking parts of unannounced iPhone models. What the screenshots show is that the app will tie in to a user's Apple ID, and all of the Apple devices that are linked to that ID.
The leak reveals that the user can type in the issue he is having with his iOS device to receive some printed hints on how to fix the problem. If the issue is something that is beyond the scope of the app, the user can chat with an advisor via text, or schedule an appointment with a nearby Apple Store. It isn't clear if this app will come pre-installed on iOS devices in the future, or if it will have to be downloaded and installed from the App Store. Another possibility is that this will be a feature added to the current App Store app. The latter can make an appointment at the Genius Bar of the closest Apple Store if your device has a problem, but that is about it.
If the images are legit, it looks like Apple is serious about lightening the load on their dedicated Apple Store employees. After all, even Geniuses need to rest their brains every now and then.
source:
@sonnydickson
via
uSwitch
,
RedmondPie