Apple's iOS eats into Android's market share in the U.S.
34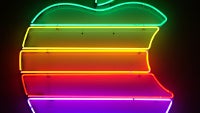 It's that time of the month again as comScore presents its latest data on the U.S. smartphone market. For the three months ended in March, Android owned 52.4% of the market. That is down .7 percentage points from the 53.1% that Google's open source OS owned for the three months ended in December. Apple's iOS added 1 full percentage point to control 42.6% of the U.S. smartphone pie, cutting Android's lead by 1.7pp. Microsoft's share declined by .1 percentage point to 3.3%. BlackBerry lost twice that amount from December to March which gave the manufacturer a 1.6% share of the U.S. smartphone market.
When it comes to phone manufacturers, Apple extended its lead over Samsung by 2.4 percentage points. Apple tacked on that full percentage point meaning that at the end of March, the iPhone had a 42.6% share in the U.S. Samsung dropped 1.4pp from December to March. That gave the manufacturer a 28.3% stateside smartphone share (alliteration, gotta love it). LG added .4 percentage points to its December market share, ending March with 8.4% of the U.S. smartphone pie. Motorola was next with 5% (down from 5.2%), followed by the 3.8% owned by HTC (up from 3.7%).
According to comScore, Facebook was the app with the largest reach in the U.S. The app reached 69.5% of the "app audience." YouTube was next as 55.9% of mobile devices in the U.S. were able to access the video app. Google Play (51.5%), Google Search (50.6%) and Facebook Messenger (49.8%) round out the top five. Notables include Instagram (33.8%) and Twitter (23.6%).
source:
comScore
via
AndroidCentral