Apple's executive in charge of the patent portfolio tipped to be leaving the company
7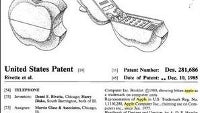 Richard "Chip" Lutton Junior, who was managing Cupertino's portfolio of patents, is tipped to be leaving Apple, with his name being replaced by BJ Watrous, who's been a deputy general counsel at Hewlett-Packard before, in charge precisely of IP licensing.
It is unclear why one of Apple's main patent people is leaving the company at such an opportune moment. Apple is currently engaged in patent lawsuits with a lot of high-rolling names - Samsung and HTC being the most recent that it
filed complaints with the ITC
about.
Moreover, the
$4.5 billion bid for Nortel's patents
that got won by the funny consortium named Rockstar Bidco, which includes Apple, got approved yesterday by US and Canadian courts,
despite antitrust doubts
, so Cupertino's patent holdings are now even stronger.
Well, the guy might have just felt overworked with all that litigation and patent mudslinging going on in the mobile industry right now. We kid, but it's certainly an interesting development that shows the patent lawsuit game might be far from over yet.
source:
Reuters