Apple's big surprise on September 12th with the iPhone 5 is that there are... no surprises?
58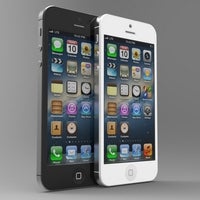 You've heard it all - a brand
new iPhone is coming in just two days, on September 12th
, in probably the single most important event for the year. The venue is the usual Yerba Buena Center for the Arts in San Francisco and the subject is the next iPhone. What might turn out to be missing, though, is...
surprise
.
The element of surprise and the veil of secrecy surrounding Apple products has been one of the key ingredients in the Apple magic so far. Under Steve Jobs, Apple became a company that allowed almost no leaks, with level of secretiveness matching that of the secret service. Fast forward to today, around a year after Jobs' passing and rumors and leaks have painted a picture of the next iPhone clearer than has ever been before.
In case, you've missed pieces of the puzzle, here are they. The new iPhone will feature a larger, 4-inch screen allowing for an additional row of icons in iOS 6. It will support have a thinner, elongated body with a slightly different design. Apart from the screen, it is the
4G LTE
ultra high speed connectivity that will be one of its main selling points.
Of course, hardware will also be new and this is expected to be the first iPhone running on a 32nm chip. It likely
won't have NFC
and will come with a slightly improved camera.
Not just that - we know the minute details. The 3.5mm jack will now be placed on the bottom, next to a brand new 9-pin connector, similar in size to micro USB and there will be new design for the speaker grills, and finally the front camera will be position in the center above the earpiece. Heck, even the
iPhone 5 packaging
has leaked out!
There you have it, almost an exact picture of the next iPhone. Even videos of prototypes booting up have surfaced. So when you tune in on Wednesday, you won't know everything about the upcoming iDevice, but you'll be pretty close to that everything.
Would this lack of secrecy hurt Apple?
And would Steve Jobs have approved? We frankly don't know, what we know is that Apple seems to no longer be that super secretive company it once was. Oh, and also those Apple shares trading at an all-time high of $680 apiece don't seem disturbed a bit.