New iPhone will have some global LTE support
22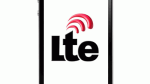 A new report has come out which sounds suspiciously like an Apple marketing release, can you guess where the report came from? If you said the
Wall Street Journal
, then you already know how the game is played. The newest "leaked" info claims that the new iPhone will have some global LTE support. This isn't really a surprise of course. If the new iPhone didn't support LTE, it would be regarded as one of the biggest failures of all time.
The "report" says that the new iPhone will feature LTE which will be compatible with major networks in the US, Europe, and Asia, but that "it isn't likely to work with all carriers' LTE networks in all countries." So, we get a double-whammy on this one: we get the security of knowing that the new iPhone will have LTE (as if that were in doubt), and that not every carrier everywhere would be compatible (which would have been impressive, but completely against Apple's modus operandi.)
Once again the nice Apple marketing team at the
Wall Street Journal
has given us info that we already knew, and the smart money is that there will be a couple more "leaks" before Apple takes the stage next week. It's just good business, really.