Apple's Schiller: "I was shocked at the appearance of the Galaxy S"; recap of week one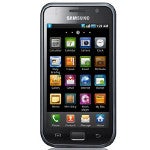 With week one of the Apple v. Samsung patent trial in the books, the big story of the first few days of proceedings is Judge Lucy Koh's low tolerance for shenanigans. The judge ended the first week by
warning both sides to stop the grandstanding and the theatrics
. This all came about after Samsung attorney's
passed along excluded evidence to media outlets
in the hopes that it would play better
in the court of public opinion
. The most important ruling made all week by Judge Koh would be the continued exclusion of any testimony relating to those Sony designs that former Apple designer Shin Nishibori allegedly used to create early drawings of the Apple iPhone.
motion
after motion was shot down by the court. On the other hand, some of this seemingly was Sammy's own fault. Besides trying to pull an end-around on excluded evidence, the Korean based manufacturer was
alleged to have deleted email that was supposed to be made available for the trial as evidence
. Apple tried to play the instant win card, known in court as a summary judgment, which it requested as punishment for Samsung's misdoings. Judge Koh
denied the motion
.
There was also the whimsical in week one of the trial. The judge ordered that Samsung could not show any devices from the 1968 classic 2001: A Space Odyssey. Samsung wanted to show the jury an iPad-like tablet in the film, but the court relied on precedent that fictional characters can be used for a Prior Art defense
only when the characters actions match up with the heart of the real-life case
. Simply showing a fictional character using a tablet did not match what the actual issue is in the trial. The issues at hand
have to do with patents
, of course, and the film was excluded.
he would remain impartial
.
On Friday. Apple submitted three pictures that it later released to the public (see below). The photos showed the timeline of Samsung's smartphones and tablets compared with the Apple iPhone and Apple iPad, in a bid to show how Samsung "slavishly" copied the designs. Also on Friday, Apple Sr. VP Phil Schiller took the stand. He revealed that each iteration of the Apple iPhone sold more than
the combined number of outstanding iPhones released before it
. And contradicting previous statements, Schiller said that Apple does conduct marketing surveys and that 85% or those who bought the Apple iPhone 3GS or the Apple iPhone 4 said that appearance was important or very important to their decision to buy the phone, thus laying grounds for Apple to claim severe financial injury from Samsung's alleged copying of Apple designs.
Schiller said that he was shocked when he saw the Samsung Galaxy S and the Samsung Galaxy Tab. The executive said that he felt that Samsung was going to
copy Apple's entire product line
. He also called the Apple iPad "
a great risk
" to Apple's reputation considering that the tablet market was dead when Apple launched its tablet.
We still have a long way to go with this trial with week 2 coming up. Stay tuned.
source:
TUAW
,
AllThingsD