Judge denies Apple request to punish Samsung for leaking evidence; warns against more "theatrics"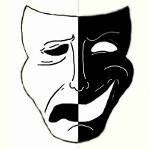 Friday, Judge Lucy Koh warned both Apple and Samsung against more "
theatrics
". First, the judge
denied a request from Apple to punish Samsung
for the action taken by the Korean manufacturer when it sent
previously excluded evidence to the media
in hopes of getting an "end-around" and publicity for its position. The evidence, which we have showed you, involves the designs of certain Sony products and the deposition of former Apple designer Shin Nishibori who allegedly used the designs from a story about Sony products to sketch the first designs of the Apple iPhone. A slide show produced by Samsung was excluded from court by Judge Koh as is any mention of those Sony designs. Samsung decided to send the slideshow to interested media in an attempt to get the court of public opinion on its side.
"Some of these objections are ridiculous, they're five paragraphs long. If you're going to do that messy objection, you're going to do it in front of the jury, and the time clock is going to be ticking."-Judge Lucy Koh
Before the trial started on Friday, Judge Koh spoke with each member of the jury individually to ask if any of them had seen or heard anything the leaked evidence. One juror said that he had read a headline about the "kitchen table" comment made on Tuesday by Apple designer Christopher Stinger while he was on the stand. Stinger mentioned how
Apple designers all sit around a kitchen table
to help design a new product. The juror said he didn't read the story and in any case, felt that
he could remain impartial
and the judge agreed.
When word that Samsung had sent the excluded slideshow evidence to media outlets, Apple on Wednesday requested that the court punish Samsung's attorneys for
"egregious" misconduct meant to get the jury to lean toward Samsung's position
. On Thursday,
Apple filed for a summary judgment
which, if granted, would have ended the case right then and there with Apple as the victor. Samsung attorney John Quinn called Apple's request an "
an affront to the integrity of the jury

," and

"frivolous at every level

."
Judge Koh told both sides that the in-court objections are taking up too much time and also gave both sides a final verbal warning against "grandstanding". The Judge told both Apple and Samsung, "
I will not let any theatrics or sideshows distract us from what we're here to do, which is to

fairly and timely decide this case

".
source:
AppleInsider