Judge Koh rules against three Samsung motions
53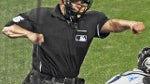 Earlier on Thursday we told you that Judge Lucy Koh had banned Samsung from showing the jury
any devices from 2001: A Space Odyssey
. Sure, she might have helped the jury more had she banned
Ishtar
from the court, but there isn't an iPad like device in that movie as there is in Stanley Kubrick's classic. Besides making the ruling on the film, the judge also
shot down three motions
from the Korean manufacturer.
Two of those motions were from Samsung asking for relief from previous rulings made by Magistrate Judge Paul Grewal in the run up to this trial. the third motion asked for clarification of Judge Koh's ruling against summary judgment filings. This last ruling had led to the court drawing up a document showing what evidence is allowed and what evidence is excluded.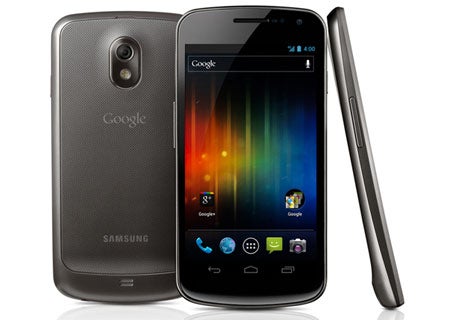 Although the subject of an injunction by the district court, a stay from a Federal appeals court allows Samsung to continue to sell the Samsung GALAXY Nexus for now
Before the current trial started, Magistrate Judge Grewal joined the "I'm peeved at Samsung" club because the company failed to
deliver source code on time to the judge
. The source code was for a workaround that would prevent Samsung from infringing on a patent. The Magistrate Judge also excluded practically all of Samsung's expert testimony because the evidence presented
was not previously disclosed
which it was required to be under law. Koh ruled against Samsung in both situations saying that
Judge Grewal wasn't "clearly erroneous" in making his decisions.
These rulings by Judge Koh are becoming the basis for a possible appeal by Samsung. Just because a trial is lost doesn't mean it can be appealed. Errors made by the presiding judge are what determines if an appeal is warranted.
So where does the movie fit in? In challenging the preliminary injunctions against the Samsung GALAXY Tab 10.1 and the Samsung GALAXY Nexus, Samsung referenced clips from
2001: A Space Odyssey
and
The Tomorrow People
but whether it was an intentional omission or a mistake, Samsung never explained what the clips had to do with proving that Apple's patents were invalid or that Samsung did not infringe upon them. Using fictional characters as prior art has been successfully applied but only when the actions and ideas in the fiction match up to the action at the heart of the case. In other words, showing an iPad like device in 2001: A Space Odyssey make show prior art, but that is not what the court wants to see. If in the movie, this iPad-like device
was the subject of a patent battle
with the same issues as this case, perhaps Judge Koh would have allowed it.
source:
electronista
Recommended Stories