Apple will sell the snazzy Apple Watch Hermés bands separately come April 19, new colors in tow
11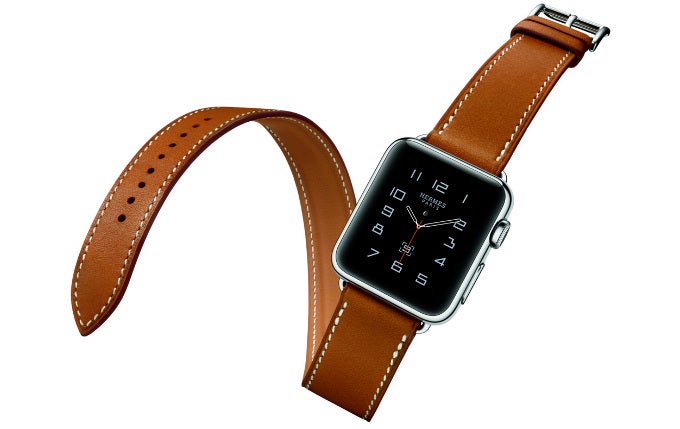 Digging the looks of fashion house
Hermés' crack at making the Apple Watch
a trendier gadget? Let us refresh your memory: Hermés unveiled the hand-made Single Tour, the Double Tour, and Cuff editions a couple of months ago, with each one costing well over $1000. These differed from your egular Apple Watch by sporting posh hand-made leather bands and a couple of exclusive watch faces.
A fashionista's dream come true!
Well, we don't know about that watch face, but it was just announced that Hermés' exclusive leather straps will be sold separately for the first time ever. They will hit the virtual shelves at the Apple Store and select brick-and-mortar Hermés' shops on January 19.
The Single Tour version, which overlaps the one time around the wrist, will cost you $340 both in the 38 and 42mm versions. Meanwhile, the Double Tour leather band, which wraps around the wrist twice, will carry a 490-dollar price tag. Both the Single and Double Tour versions will arrive in a slew of new color options - Bleu Paon (green), Bleu Saphir (blue), Blanc (white), and Few (orange). You can have them in brown, red, blue, grey, and black, too.
Finally, the Cuff version will be available for $690 and will be available in one color only - deer brown.