Apple Watch saves another life
21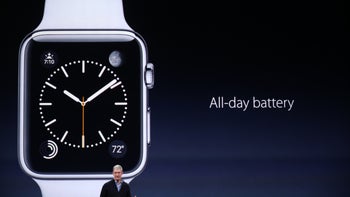 Just the other day we passed along the story about a Florida teen
whose chronic kidney disease was discovered thanks to the Apple Watch
. Today, we have a new report about another life saved thanks to Apple's smartwatch. It appears that on April 3rd, 32-year old William Monzidelis was working at his family's bowling alley in New York City called Bowlerland (it's in the Bronx in case you're interested). He was taking a bathroom break when he started feeling dizzy, and began to bleed. At the same time, his Apple Watch told him to seek medical attention immediately.
Once out of the bathroom, William told his mother Nancy, who was also working at the alley that day, that he didn't feel well. She took one look at her son, who in her words "looked like a ghost," and rushed him to the hospital. In the car, William started seizing and losing blood. In fact, doctors say that Monzidelis lost almost 80% of his blood during the episode. At the hospital, they diagnosed him with an erupted ulcer and gave him an immediate transfusion just so the anesthesia could reach his brain and put him out for the emergency surgery that followed.
Now "feeling like a million bucks," Monzidelis says that the Apple Watch saved his life and his doctors concurred. They believe that since he was healthy up to the date that the ulcer burst, he would have ignored the symptoms and ended up dying without the notification from the Apple Watch. He hopes that those skeptical about tech learn from his story.
"Hopefully my story can push them to use technology. In my case, it was like a little angel watching me. It really was a magical device."-William Monzidelis
source:
WNBC
via
AppleInsider