Apple reportedly launching its video service in April sans Netflix and HBO
17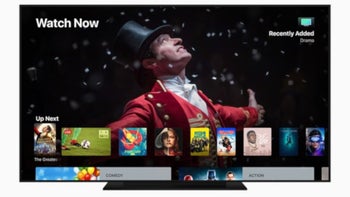 It's the season of video streaming, as important companies announced or plan to launch such services in the coming months. Apple and T-Mobile are just two of the giants that are rumored to bring their own video services at some point this year.
According to sources familiar with the subject, Apple is now putting the final touches on its new
streaming video service
, which is expected to go live in April or early May,
CNBC
reports.
Apparently, Apples did not reach an accord with HBO, so it's unlikely that it will offer any TV shows from this specific service. The same goes for Netflix, another video service that will not be offered by Apple, at least not at launch.
Apple's video service will allow customers to subscribe to various digital streaming products and watch in the
iOS TV app
. Moreover, the report states that Apple plans to keep it very simple and allow consumers to watch all TV shows in a single app, instead of requiring them to launch separate apps for each service.
Starz, Showtime and Viacom are expected to offer subscription streaming services on Apple's platform, but these are just some of the channels that customers will be able to watch on the upcoming service.
Unfortunately, the Cupertino-based company hasn't offered HBO the same deal as Amazon did, which is why the network hasn't yet joined Apple's platform yet, the report claims. As mentioned earlier,
Netflix
and Hulu won't be part of Apple's product either, so it remains to be seen what other media companies will offer their subscriptions through the platform.