Apple unleashes iOS 11 beta 4 on Developers
4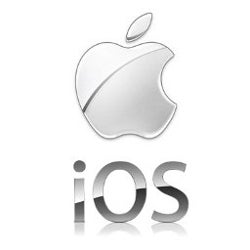 Today, Apple released iOS 11 beta 4 to developers. The changelist includes some bug fixes for photography app VSCO, as recently taken photos won't cause a crash when imported. Banking app Citi Mobile will no longer crash when you sign-in, and you can now use your email address to sign into virtual pinboard Pinterest. Good news for those who make calls on Skype as the audio will no longer be dropped during a conversation.
Other changes include new icons for Notes, Reminders, and Contacts. Swiping left on a Notification will now clear it, and when you tap on a Notification a new Touch ID screen appears that allows you to open it.
There are more listed changes as follows:
After restoring a device from an iTunes backup, app icons on the Home screen no longer appear white.
The prompt that appears while changing an icon now displays the alternative app icon image instead of a placeholder.
Attempting to run TestFlight without an active AppStore Apple ID no longer results in a login failure.
Apps over 100 MB should no longer download over Cellular connection after acknowledging the warning prompt.
Connecting to a cellular network after restarting or powering on a device now works correctly.
Activating a Sprint Cellular data plan on iPad now works correctly.
Reader mode utilizing NFC now works correctly on supported devices.
There are some known issues with iOS 11 beta 4. In the Recents tab, the Call History list does not immediately update. This means that when you pick the first number in the list to call, it is the second number that is actually dialed. Cellular data for music downloads is listed in Wi-Fi services instead of iTunes Accounts. Clicking on AirPlay on videos not full screen causes some apps (iBooks, Safari, Voice Memos and some third party apps) to crash, and FaceTime Live Photos is disabled by default and must be enabled once again.
Those signed up with Apple as a public beta tester are just days away from receiving the green light to install iOS 11 beta 4.
source: Apple