Apple tosses Civil War games showing the Confederate flag from the App Store
22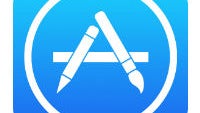 In the current environment where anything with a Confederate flag (including the flag itself) is being thrown off store shelves, Apple has removed all Civil War games that show the flag from the App Store. For example, all of the
Civil War
games developed by Hungry Cow,
Ultimate General: Gettysburg
and other titles are no longer available. Apple has released a terse statement that reads "
We have removed apps from the App Store that use the Confederate flag in offensive or mean-spirited ways, which is in violation of our guidelines
."
Reportedly, Apple has told HexWar Games that their games were pulled because they show the Confederate flag being used in violation of Apple's guidelines. But the Developer says that it only included the flag because of the historical context. HexWar hopes to have its games listed again in the App Store after replacing the traditional flag with a different and less-known 1861 version.
But not every developer plans on giving in to Apple in order to sell their game to iOS users. Game Labs, the developers of
Ultimate General: Gettysburg,
released a statement in which it said that the Confederate flag was used in its games for historical reasons. Unlike HexWar, Game Labs has decided not to make any changes to its games and will simply let them be removed by Apple. In a statement, the company does note that the original
Gettysburg
film from 1993 remains available from iTunes.
"We accept Apple's decision and understand that this is a sensitive issue for the American Nation. We wanted our game to be the most accurate, historical, playable reference of the Battle of Gettysburg. All historical commanders, unit composition and weaponry, key geographical locations to the smallest streams or farms are recreated in our game's battlefield.

We receive a lot of letters of gratitude from American teachers who use our game in history curriculum to let kids experience one of the most important battles in American history from the Commander's perspective.

Spielberg's "Schindler's List" did not try to amend his movie to look more comfortable. The historical "Gettysburg" movie (1993) is still on iTunes. We believe that all historical art forms: books, movies, or games such as ours, help to learn and understand history, depicting events as they were. True stories are more important to us than money.

Therefore we are not going to amend the game's content and Ultimate General: Gettysburg will no longer be available on AppStore. We really hope that Apple's decision will achieve the desired results. We can't change history, but we can change the future."-Maxim Zasov, Game Labs
The backlash against the Confederate flag came after a racist shooting last week at a South Carolina church killed 9 people. The assailant, an avowed racist, had posted pictures of himself on Facebook holding the flag in various poses.
source:
TouchArcade
via
AppleInsider