Apple to use Lightning port for earbuds and headphones?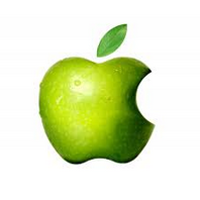 Apple has made a small change to its MFi certification program, that will allow suppliers to produce headphones that connect to iOS devices using the Lightning connector instead of the 3.5mm headphone jack. To allow already released iDevices to support this, Apple will eventually pushout a firmware update that will allow those with a device running iOS
7.1
or higher, to connect a headphone to the Lightning port.
The connection will also allow the headphone to include a microphone so that audio commands can be made. Using remote controls on the headphones, users will be able to raise or lower the volume, and launch specific apps like iTunes Radio.
The Lightning controls for your headphones could also save the cost of a battery for the headset since power is drawn from the device's internal battery. On the other hand, plugging into the Lightning port a headphone with a battery, or a headphone connected to an external power source, could allow you to listen to music while recharging your phone.
This all dovetails perfectly with
Apple's recent purchase of Beats Audio
. While some felt that
the deal was being done just for Apple to get a hold of Beats Music
, others believed from the start that the headphones were the key to the purchase. If Apple eliminates the earphone jack in lieu of the Lightning port, it could offer some enhanced audio quality and new features. While Apple is said to be working on
earbuds
that would connect to the Lightning port, and offer higher resolution audio with iOS 8, we could see Beats with a line of headphones that connect to the same jack and give iDevice users an extremely enhanced audio experience.
source:
9to5Mac