Apple to include dedicated HomeKit app in iOS 10?
7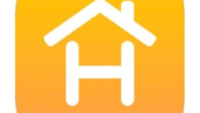 If you use an iDevice, you can reasonably expect iOS 10 to be rolled out this September at about the same time that the
Apple iPhone 7
and
Apple iPhone 7 Plus
are released. According to a report published this weekend, one of the features that will be available to iOS 10 users will be a dedicated HomeKit app, possibly called "Home."
Introduced during WWDC 2014, HomeKit allows those with an iPhone and iPad
to remotely control the lights, smoke detectors, locks, thermostats, televisions and other devices inside the home
. Last September, Apple filed a trademark application for a HomeKit icon which could be used for a dedicated app from which iOS users can control all of their various HomeKit apps. Currently, those using HomeKit must use various product apps or a third party app to control different devices inside the home. Besides using this for comfort, the app could create the illusion that someone is living inside a house even when it is vacant. This could deter criminals and thieves from breaking in.
An Apple employee who works in the marketing department revealed what might be Apple's intentions when he wrote a review for Amazon. In the review, the Apple marketing employee, whose identity has been verified by
MacRumors
, wrote about various third party Smart Home apps and added "The next version of iOS due this fall will have a stand-alone 'HomeKit' app as well."
"As I work in marketing for Apple, we test many Smart Home devices, especially for iOS HomeKit integration...Some advice, there are many third party applications, most free, that offer more control and customization(s) with many Smart Home devices. "Yonomi" is a free app that I often use, "Home" is another which cost $14.99. Both offer support for many devices with more added daily (including Amazon "Echo"). The next version of iOS due this fall will have a standalone "HomeKit" app as well.-Apple employee writing on Amazon
The smart home movement has a long way to go before it becomes an afterthought to tell Siri or Google Now that you're heading to bed which would result in a series of locks and alarms getting activated, raise or lower the thermostat to a comfortable setting, and turn off the lights. A dedicated iOS app would be a step forward toward that goal.
source:
MacRumors