Report: Apple could sell just 2 million HomePods in 2018
40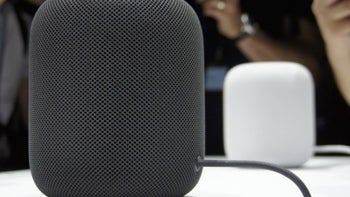 A new report by KGI claims Apple could ship just 2 million HomePod units in 2018. It was reported earlier this week that the Silicon Valley-based giant had
recently cut orders
for its smart speaker due to weaker-than-anticipated demand. Following on from this, a new report from Ming-Chi Kuo of KGI suggests Apple could sell between 2 and 2.5 million units of the speaker in 2018.
Previously, analyst estimates put HomePod sales at over 7 million units for the year, with some even suggesting 10 million units could be reached. In fact, a number of analysts' expected the product to give both Amazon's Echo and the
Google Home line
of speakers a run for their money. In a turn of events, however, it appears demand for the speaker isn't as high as originally hoped, with many pointing towards the higher price tag of $349 as being a significant factor in the weaker sales. Because of this, Apple is reportedly looking into offering a stripped back alternative that could capture customers on a budget, while better competing with Amazon and Google's offerings and also pushing consumers towards
Apple Music
, which is currently the only streaming service available on the speaker. Nevertheless, KGI's report can't confirm the low-cost model completely, suggesting Apple is yet to finalize any decisions. In any case, in addition to all of this, Apple's offering is also limited in availability due to its exclusivity to English-speaking markets at this point in time.

It's worth noting that the American company is not expected to disclose official sales figure any time soon. After all, until the product is established in the market and is selling at impressive rates, Apple categorizes it under the "Other Products" category, which currently includes the Apple Watch and iPod sales. Until the company chooses to to separate the product, there will be no way of confirming sales estimates. If it chooses to launch a budget-alternative, however, this could be a significant hint at how regular the HomePod is selling.