Google Home smart speakers can now be paired with other third-party Bluetooth speakers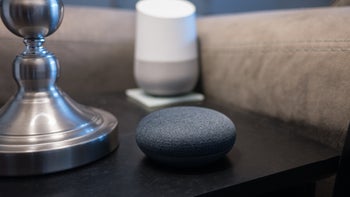 The smart-speakers war is well on its way and now it all depends on how manufacturers one-up each other. And while some, like Apple, don't want to include even a simple third-party music app support for their
HomePod
, others, like Google, do the exact opposite. Today, Google announced its three smart speakers – Home, Home Mini, and Home Max – can now be paired with third-party Bluetooth speakers.
This change will definitely tackle one of the issues the Google Home smart speakers have – they are not loud enough and pairing them with a loud Bluetooth speaker (like the
Sony SRS-XB41
) will help immensely. So, how does one pair their Google Home with a Bluetooth speaker? First, you open the Google Home app. After that, you enter the device settings and follow the well-explained pairing instructions. Keep in mind you can pair as many Bluetooth speakers to your Google Home as you want and you can also arrange them into groups (e.g. a group including only living room speakers, another with bedroom speakers, etc.).
An important thing to note is you can control the paired Bluetooth speakers only via the Google Home. The additional speakers will play whatever your Google Home plays, but they won't become
Google Assistant
enabled, so don't get mad if you tell your JBL Flip to play Travis Scott and it does nothing.