Apple rejects apps using Dropbox because of external payments option
9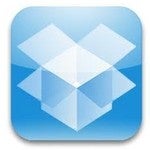 Apple is pretty adamant that nothing that gets into its app ecosystem uses methods of payment that circumvent its own 30% cut, so recently it turned out that Cupertino has started rejecting apps using Dropbox.
The thing is that if the user doesn't have the Dropbox app installed, then the authorization for purchase of additional storage goes through Safari, which might eventually allow them to do it directly on Dropbox's website, if he or she chooses the desktop version option.
This, according to Apple, would constitute "sending user to an additional purchase", a punishable offense. A developer received letter of rejection from Apple for this exact same reason, stating:
We found that your app provides access to external mechanisms for purchases or subscriptions to be used in the app, which is not in compliance with the App Store Review Guidelines. Specifically, your app enables to user to create accounts with Dropbox and Google.