Apple raises over-the-air app download limit to 100MB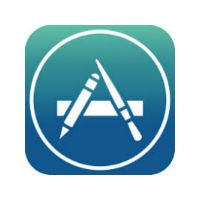 Wireless data speeds are getting faster and faster, especially with the expansion of LTE, so users can download bigger files with ease. With that in mind, Apple has quietly raised the App Store over-the-air download limit in iOS from 50MB to 100MB. There have been a lot of updates with iOS 7 and many changes that Apple didn't expressly talk about, and this is one of the latter.
For a long time, the over-the-air download limit on iOS was just 20MB. Then with iOS
5.1
which was released in March of 2012, Apple raised the limit to
50MB
. Some expected Apple to raise the limit again with the introduction of the iPhone 5, which was the first LTE-capable iPhone, but instead Apple has waited until now to raise the limit again.
Of course, iOS developers have been having more and more trouble keeping down app sizes because apps need to include assets for Apple's high-res Retina displays. Another issue could also be the move to a 64-bit processor with the iPhone 5s, because 64-bit apps are larger than their 32-bit cousins. For anything over 100MB you'll still need to be on Wi-Fi.