Apple increases OTA download limit to 50MB
3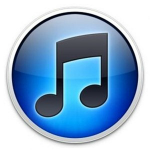 In an effort to keep up with faster download speeds that will be capable with the new iPad and its fancy LTE radio, as well as the increasing app size (which would also be blamed on the new iPad because of its high-res screen), Apple has announced that it will be increasing the file size limit for downloads.
For quite a while now, the limit for iTunes downloads on a mobile signal (not WiFi) had been 20MB, but it looks like
newly released iOS 5.1
will be increasing that limit. Now, users on iOS
5.1
will be able to download files up to 50MB from iTunes over 3G/LTE (depending on your device). That should cover most anything you'd want to download except for video and some larger games.