Apple puts the kibosh on an app that tells you if your iPhone has been compromised
27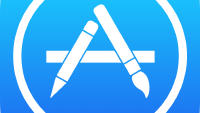 Apple has removed from the App Store, an app that has the ability to alert iPhone users that their phone has been hacked. Removed on Saturday,
System and Security Info
was developed to give users information about the iOS system on their phone, including the CPU and memory. More importantly, the app can detect if an iPhone is infected by malware or if it has been jailbroken.
Apple says that at present, there is no way to analyze iOS diagnostics. As a result, the company says that the app provides "potentially inaccurate and misleading diagnostic functionality for iOS devices." Apple also noted that the app shows a list of processes running on an iPhone, which the tech firm considers to be a privacy violation.
The app's developer, Stefan Esser, is a security researcher out of Germany and he disseminated several tweets blaming Apple for removing the app. Esser said that Apple put the app through three reviews due to bug fixes. It wasn't until the fourth review when Apple removed System and Security Info. Esser feels that Apple waited for media attention to die down before removing the app. He also pointed out that other titles that offer iOS system diagnostics haven't been pulled from the App Store. He would like to have his app reinstated, or have its capabilities added to iOS.
Esser believes that the app's ability to show if an iPhone has been jailbroken is the main reason for its removal, since it shows that there are security holes in iOS. In one tweet he wrote, "The only reason our app is pulled and not the others that show system info/jailbreak status is because we put a dent in 'unbreakable iOS."
source:
@i0n1c
via
CNET