Apple patent for the iPhone could end texting while driving
38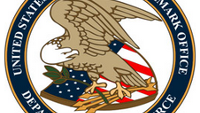 A patent received by Apple could end the deadly practice of driving while texting. The patent is titled "Driver handheld computing device lock-out" and covers lock-out mechanisms that prevent certain capabilities of a mobile phone, like texting, to be used when the phone's user is driving. The patent reveals the use of a motion analyzer to determine if a phone is in a moving vehicle, a scenery analyzer that allows the phone to know that it is in a car, and the actual lock-out mechanism that shuts off a phone's ability to send and receive text messages. An image from the patent shows how the technology would allow a phone to know where you are seated inside a car. The person sitting behind the wheel would be blocked from texting, while others in the car would have the full capabilities of their handset available to use.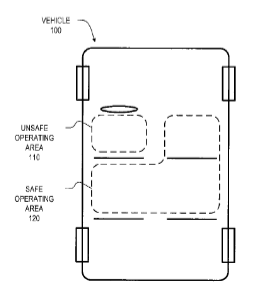 Diagram reveals the area of the car that would be deemed unsafe
Another way to get the phone's lock-out mechanism to block the sending or receiving of texts, would be to have the vehicle send a signal to the phone, or have the vehicle's key send a signal to the phone when it comes into contact with the auto. Texting while driving reduces the reaction time of drivers by 35%. Commercial drivers who are thumbing out a message while behind the wheel, are 23 more times likely to crash their vehicle. And the effects of driving while using a phone can last for up to 10 minutes after a call has ended.
Using a speaker on the phone, or a hands-free kit, is not the solution. Studies show that drivers using hands-free technology, have reaction times behind the wheel that are 30% slower than the reaction times achieved by those with a blood-alcohol level of 80mg alcohol per 100ml blood . That happens to be the legal limit in the region.
The U.S. is a lot more lenient about this issue than the U.K. In the latter, a driver can't whip out his phone to use in traffic, at a red light, or even while stuck in traffic. A driver who does this will get 3 penalty points assessed against his license, and a £100 fine ($168 USD). U.K. road safety charity Brake found that 30% of U.K. drivers admit to reading or sending a text while behind the wheel, with 44% of those between 18 and 24 admitting to doing the deed.
Using smartphone apps while behind the wheel is now a growing risk. One in eight admits to using an app while driving (12%), a jump from the 9% who admitted to it during the dark days of 2006.
"The driver who injured me was more concerned with her call than the lives of other people or even herself. I suffered awful injuries I'll have to live with for the rest of my life, but I'm thankful I'm still alive – it could have been even worse. If you drive and use a phone at the wheel, to chat, text or anything else, you can't be paying full attention, and in the blink of an eye it could lead to tragedy. I never use my phone when driving because I understand the consequences. I urge all drivers to commit to never using their phone at the wheel – turn it off or put it in the boot to avoid the temptation. It just isn't worth it: find a safe spot, pull-up and make your call then."-Lorna Foley
source:
USPTO
via
TheGuardian