Apple no longer the world's most respected company, but still just ahead of Google
64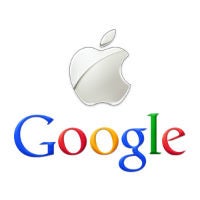 Every year, Barron's releases its list of the World's Most Respected Companies, which is not to be confused with Fortune's list of the World's Most Admired Companies, or Forbes' Most Trusted Companies list. For the past three years, Barron's list has had Apple as the most respected company in the world, but Apple has lost that crown this year.
Apple dropped from first to third, landing behind Warren Buffett's Berkshire Hathaway (it's easy to be respected when your stock sells for almost $170,000 a share), and Walt Disney. But, Apple was able to stay just ahead of Google, which landed in the #4 spot. Other notable tech companies on the list included Amazon (6), IBM (10), Samsung Electronics (18), Intel (20), Qualcomm (43), Verizon Communications (57), Microsoft (61), Taiwan Semiconductor Mfg (65), NTT DoCoMo (70), and AT&T (78).
To generate the list, Barron's surveys professional money managers and asks them about the world's 100 largest companies by market value. Those surveyed are asked to rate the company as: Don't Respect, Respect Somewhat, Respect, or Highly Respect, each response is given a numerical score (1-4) and the score is averaged out. Google was something of an outlier in the data, because it was able to finish 4th in the rankings while being the only company in the top 36 that had 5% of respondents say they didn't respect the company. Google did this by also being the only company on the list other than Berkshire Hathaway to receive more than 50% "Highly Respect" votes.