Apple to keep premium iPhone X pricing in 2018, Face ID is 2 years ahead of competition
69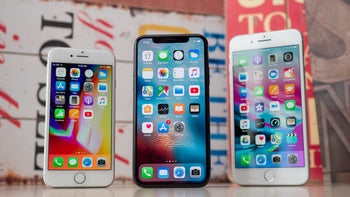 The iPhone X is a 'strategic success' for Apple as the device has established a new premium price point for phones and is two years ahead of the competition with its 3D sensing camera technology, according to KGI Securities analyst Ming-Chi Kuo, a person with extensive knowledge of the Apple supply chain.
"We believe the iPhone X has established a long-term edge for Apple,"
Kuo said, mentioning that he expects to see many rivals try to copy the advanced Face ID technology in 2018.
The $1,000 price for the iPhone X is another important psychological barrier that Apple has broken and is a key factor to the company's success in the long term. The analyst believes that the premium model pricing will help Apple weather "short-falls" in sales numbers.
"the iPhone X has established a long-term edge for Apple"
To maintain its premium pricing, Apple will discontinue the first generation of the iPhone X and replace it with the second-generation model. Traditionally, Apple drops the price of 1-year-old models by $100 and keeps on selling them along with newer devices, but this will not be the path it follows with the premium iPhone X.
Kuo also reiterates his estimate of lower-than-expected initial iPhone X sales. The analyst recently revised his estimate about iPhone X shipments in Q1 down from 20-30 million to just 18 million. According to the analyst, Chinese users in particular are not buying as many iPhone X as expected. The country is known for users' preferences for larger screens, but many Chinese apps are not yet compatible with the notched design and users see the 5.5-inch iPhone 8 Plus as offering more screen real estate (
this is indeed true
). Still, the analyst expects a "super-cycle" to occur later this year and help off-set this initial decline in sales.
iPhone X would hurt product brand value & lineup of 2H18 new models if it continues to sell at a lower price after 2H18 new models launch: Lowering iPhone X's price after the 2H18 new models launch would be a negative to product brand value given 3D sensing and OLED display are features of the new high-price model. Additionally, to sell iPhone X at a lower price may have a negative impact on shipments of the new 6.1" LCD iPhone in 2H18. Thus, we estimate iPhone X will reach end-of-life (EOL) around the middle of 2018.
Along with the second-generation iPhone X, Apple is also rumored to introduce a new, premium-priced iPhone X "Plus" model with a 6.5-inch edge-to-edge OLED display with a notch.
The company is also working on a new, 6.1-inch new iPhone that will also ditch the home button in favor of Face ID. That model will be more affordable and will have an LCD screen, but it will not have an edge-to-edge design.
Earlier in 2018, Apple is expected to unveil a new iPhone SE. The device will cement itself as the entry-level iPhone that will give users the iOS experience, but it will not have any of the advanced technologies that Apple has introduced with premium models.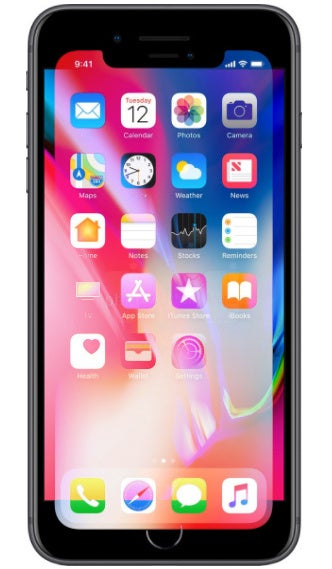 iPhone X display overlaid on top of an iPhone 8 Plus