Macotakara: Apple's OLED iPhone 8 not a sure thing yet, release date may be later than September
12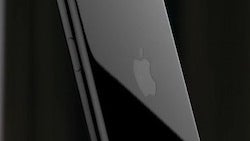 Uh oh, despite the overwhelming amount of rumors from reputable analysts and publications that Apple will release an
OLED iPhone 8 with a wraparound display
of sorts, and without a home key in the fall, the Apple-centric Japanese blog Macotakara begs to differ. We will entertain their say, as those guys have been correct on many an Apple rumor in the past, and they now claim that the "iPhone Edition" will be released later than thought, and has not been finalized yet.
The thing is, Macotakara says, that all those analyst predictions about the OLED iPhone 8 are based on supply chain sources procuring parts for various prototypes of a special edition iPhone that are still in the EVT (Engineering Verification Testing) stage. This means that Apple still hasn't decided on the final look and feel, and is currently sourcing parts for the DVT (Design Verification Testing) stage, on which analysts are basing their memos to clients about Apple's 2017 plans. These parts include white ceramic, glass, metal, and other more or less exotic chassis materials, as well as both flexible OLED screens and IPS-LCD displays. They are also said to include designs with and without a Touch ID button, with
face scanners
, and so on.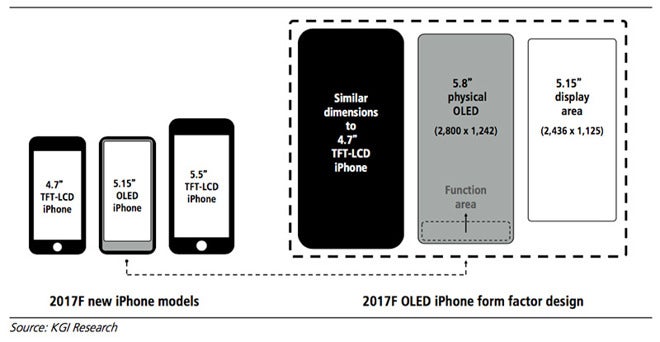 Such iPhone 8 analyst schematics may be based on part sourcing for prototypes in the engineering verification stage, rather than a finalized design
What's really set in stone at Apple about this special edition iPhone, however, is tipped to be very limited. The basic features decided upon include ~5" screen, dual camera, Lightning port (no
USB-C
), plus
wireless charging
, and that's that, claims the source. All other features and the possible looks are apparently still up in the air, and Macotakara claims that this "edition" iPhone may be announced in September, together with the
iPhone 7s
and
7s Plus
, but the actual release date could be much later. Where does that leave the rumors that Apple has
ordered tens of millions of OLED display panels to Samsung
remains to be seen, but for now it's worth noting that the chances for an OLED iPhone 8 with wraparound panel being released in September are not one hundred percent.