Apple mandates that all devs do the 64-bit app dance come February
10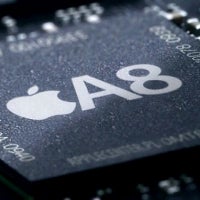 Beginning in February 1, all new iOS apps that are submitted for App Store approval, should have 64-bit support, building on the iOS 8 SDK that comes with the Xcode 6 and up programming language. or later. "
To enable 64-bit in your project, we recommend using the default Xcode build setting of "Standard architectures" to build a single binary with both 32-bit and 64-bit code
," says Apple.
The company was the first to release a 64-bit-capable modern mobile chipset with the venerable A7 in the
iPhone 5s
, and things took off from there. The stock iOS apps were fully rewritten to take advantage of the 64-bit architecture, and now Apple demands the same from all developers, as, naturally, the new
A8
chip is 64-bit as well, and very, very powerful on a per-clock basis.
Now, Qualcomm and Samsung, with their Snapdragon and Exynos chipset lines, respectively, are also following suit, releasing 64-bit silicon. The next major
Android 5.0 Lollipop
version does embrace it, too, but apps will have a lot more catching up to do, so Apple will likely retain the 64-bit headstart here for a while longer.