Apple wins case against Samsung in the Netherlands
99+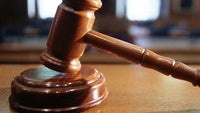 Update:
In response to the ruling, a Samsung lawyer has stated that a software update will be pushed out to all devices that infringe on Apple's intellectual property. The patch will replace the Gallery app, which was found to be violating a patent dealing with
"methods of scrolling"
. Once the update is out, sales of the Samsung Galaxy S, SII and Ace in the Netherlands should not be affected by the ban. Furthermore, Kim Titus of Samsung Mobile assured that the outcome of the case
"is not expected to affect sales in other European markets."
However, it is worth pointing out that the Gallery app used in the said handsets is the standard one that comes with Android 2.3. It will be interesting to see whether the ruling will start a chain reaction causing all other Android device manufacturers to roll out software updates before falling within Apple's scope.
Patent battles between Apple and Samsung are taking place on several arenas throughout the world, and a Dutch court in the city of The Hague is exactly one of them. Those who keep a close eye on things probably know that last week, Cupertino demanded for
sales of the entire Galaxy line to be banned across the Netherlands
. Well, the dispute that raged there today has just arrived at a conclusion, and the outcome appears to be pretty grim for the Korean manufacturer.
Effective October 13,
marketing of the Samsung Galaxy S, SII and Ace will be forbidden on the territory of the Netherlands
on account of infringing upon intellectual property owned by Apple. The patents that lead to the court's decision against Samsung deal with
"methods of scrolling"
,
"
recording a flag in connection with multiple screen taps,
"
and dragging a slider in order to unlock the phone. In addition, the court added that the Samsung Galaxy 10.1 and 10.1v also violate some of Apple's patents, but it seems like no order prohibiting sales of these devices has been issued yet.
It seems like Samsung needs to think of something and think of it fast as sales of its Galaxy smartphones across the entire continent may be affected by the injunction. Currently, the company's pan-European logistics use the Netherlands as their primary hub, but with the ban in effect, devices that violate Apple's patents will be restricted from entering the country. Unless a solution to the issue is arrived at soon, shipping Samsung products into other European countries might be greatly impaired.
How today's ruling will affect the outcome of the cases filed in other countries is something that we have yet to see, but at this time, it seems like Apple has the upper hand.