Apple makes changes to allow more users to beta test iOS apps
2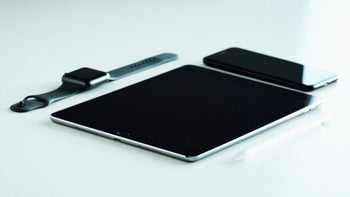 If you're an iPhone (or iPad) user and who likes to tinker with apps that are still in beta, you're probably using Apple's TestFlight app to get early access to future additions to the App Store. The app itself doesn't guarantee participation, however, but chance of getting in on the action has just significantly increased.
Until now, the only chance to participate in the beta of an iOS app was to be one of the lucky 2000 that could receive an e-mail invite for it. While for the individual missing out on a beta is not that big of a deal, for developers that limit was putting constrains on the amount of testing they could do before they release an app.
Apple is looking to amend that and as
iOS 12
is rolling out to iPhone and iPad users worldwide, the company has increased the limit of beta participants an app on TestFlight can have from 2000 to 10,000. Not only that but gone are the e-mail invites as well. If a developer wants to recruit users for its beta testing purposes, all they have to do is post a link online, for example, an online community that will be interested in app's features.
The higher limit will allow game developers to get a better understanding about the issues they might face when a large number of users are playing at the same time, hopefully leading to more polished games being released for the general public.
Of course, if a developer wants a more confined beta, they can still reduce the number of participants to whatever amount they want.
If this is the first time you're hearing about Apple's beta testing platform and it sounds interesting, you can get it right now here:
TestFlight