Apple loses trademark case to my|phone in the Philippines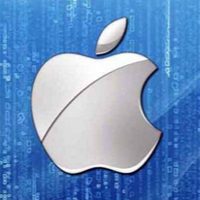 Apple has lost a trademark case in the Philippines to a local company that sells handsets in the country under the "my|phone" name. The units are produced by a firm called Solid Broadband, and were the first locally produced mobile phones sold in the Philippines starting back in 2007. Back then, there were three models. Now, there are more than 40 different models.
When Solid Broadband attempted to trademark the my|phone name in the Philippines, Apple objected saying that it was "
confusingly similar
" to the iPhone and was "
likely to deceive or cause confusion
." And while the Philippines' Intellectual Property Office tossed out Apple's case, the agency's director had some strong words for Apple. Nathaniel Arevalo called Apple a giant company "
trying to claim more territory than what it is entitled to
." The IPO director said that there is "
absolutely no confusing similarity between my|phone trademark (of Solid) and the iPhone trademark (of Apple)
."
"The buying public should be credited with a modicum of intelligence and discernment in purchasing articles, such as gadgets and mobile phones... The fame and popularity of iPhone in fact makes it improbable for one to confuse my|phone product as an iPhone."-Nathaniel Arevalo, Director, IPO
Apple still can appeal the decision within a 30-day period after it receives a copy of the ruling. The decision becomes final if Apple decides not to appeal, or once the 30-day deadline expires.
Thanks for the tip!
source:
Abs-CbnNews