Apple iPhone warranty repair fraud in China cost Apple billions of dollars
20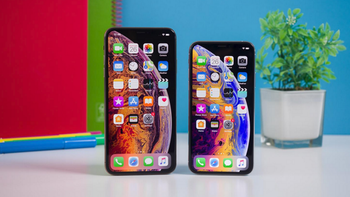 According to a report in
The Information
that was published today, Apple lost billions of dollars thanks to a warranty fraud that is still taking place in China. It begins with the purchase or theft of numerous iPhone units, which then have important parts ripped out of them. Components like the CPU, circuit boards and screens are replaced with phony parts and even chewing gum wrappers. These phones are then returned to the Apple Store, and replaced under warranty. The replacements are then sold.
In 2013, Apple discovered that it could estimate how many returns were fraudulent by counting the number of replacement units that had new Apple IDs entered. Users with a legitimate return tend to use their old Apple ID once they receive their replacement unit. With this formula in mind, Apple discovered that at its peak, 60% of warranty replacements in China and Hong Kong were frauds, costing Apple the aforementioned billions of dollars. Consider that at one point, the Apple Store in Shenzhen, China was reporting more than 2,000 warranty claims a week, tops among all Apple Stores world-wide. That same year, Apple budgeted $1.6 billion for warranty costs and wound up spending $3.7 billion. Most of the gap was due to the Chinese warranty fraud.
While Apple was able to combat the fraud and reduce the rate at which it occurs in China, the scheme is now being used in other parts of the world. Apple originally put a halt to walk-in repairs and set up an on-line reservation system that required proof of ownership. But hackers online were able to snatch up time spots. So Apple then forced iPhone units being brought in for repair to undergo a diagnostic test, which would reveal any fake parts. But the fraudsters got around this by preventing their handsets from turning on. They also got their hands on records revealing information about legitimate iPhone models and used this data, including serial numbers, on their stolen units.
In China, Apple now has all iPhone models under warranty and submitted for a replacement, sent to a special repair center where they can be extensively tested. It also added invisible dye on batteries, and uses special waterproof sealants on its CPUs. The bottom line is that the warranty repair fraud game in China has dropped dramatically, from 60% of repairs in the country down to 20%. Unfortunately, Apple was finally able to get this problem under control only after billions of dollars slipped through its fingers.