Apple is still positioned to ship more iPads than Android tablets combined in 2011
0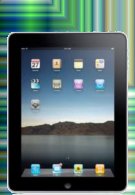 Being the first to market with a tablet undoubtedly has its advantages as we've all witnessed with the iPad's instrumental success, but it's still being positioned to outdo the competition in 2011.
Already racking up some impressive sales and market share, especially when the competition right now is still thin, Canaccord Genuity analyst T. Michael Walkley believes that Apple will control the tablet market in the short term – at least until next year. When looking at some figure, he estimates that there would be 13.4 million iPads being shipped in 2010 while a staggering 25.5 million would be moved in 2011.
Compare that to the closest threat seen with Samsung's Galaxy Tab, the Android tablet is speculated to reach somewhere around 1.5 million units before the year is up with another 6 million in 2011. But when you add some of the force expected to be exerted by both Motorola and Dell with their Android tablet offerings at 2 million and 3 million respectively, Apple would still hold a considerable share in the tablet market – which can be attributed to its early head start and positive word of mouth from existing users.
However, the figures planted for the iPad's shipment for next year is regarded as being "conservative" since there are still shortages expected to happen – but at least until the end of the year. Naturally, Apple's figure can increase significantly if they are able to improve their production scale.
Still, Google still has some control in how these figures will ultimately play out as the handful of manufacturers on board with Android are generally held back since Android 2.2 Froyo is not regarded as being a friendly platform for tablets. Furthermore, manufacturers have to wait until Google official releases the next iteration of Android which is being penned to be optimized for the tablet form factor.
Apple iPad Review
via
Electronista