Report: Apple in talks to source memory chips from China
17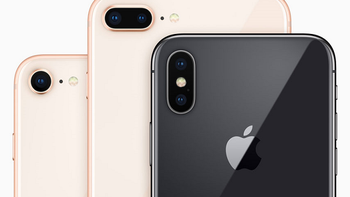 Up until now, no Chinese company has manufactured memory chips. This is about to change, according to a report published today by Japan's Nikkei news agency. A company called Yangtze Memory is scheduled to start producing NAND flash chips sometime this year, and Apple is reportedly in talks with the company to provide the chips for the Apple iPhone. While the chips could be available to Apple as soon as 2019, Yangtze might not be able to produce enough product to satisfy Apple's needs until 2020.
Currently, Apple buys NAND flash chips from companies such as Toshiba, Western Digital, SK Hynix and Samsung Electronics. Apple happens to be the largest purchaser of these chips worldwide, and was responsible for 15% of the 200 million GB of demand for the component seen last year. Adding a new source for its NAND flash chips will allow Apple to negotiate better pricing with its current suppliers. The NAND flash chip is one of the most expensive components to be found inside an iPhone.
If Apple does sign a pact with Yangtze, the latter could go from being an unknown name to a major player in the industry. According to Sean Yang, an analyst with Shanghai based researcher CINNO, Apple will help Yangtze improve the quality of its NAND flash chip in order to meet Apple's standards. The iPhone manufacturer will also help the chip maker increase the capacity of its assembly lines. This could be a win-win for Apple and China. The former gains another source of an expensive component giving it some leverage over pricing, and China adds the capability to produce memory chips domestically.
source:
Nikkei