Apple's iPhones still most popular in the US, despite Samsung issuing three spring flagships
28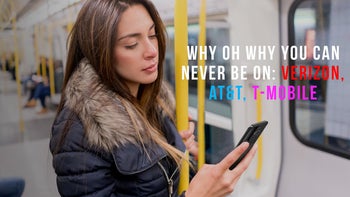 As if to confirm that the homebrew Apple brand carries the most popular handsets in the United States, the latest
Consumer Intelligence Research Partners
report for this past March quarter puts iPhone activations at the top with 36% of the total.
Samsung is not far behind, with 34% of the brand share of cell phone activations but this result is still lower than the nearly 39% it commanded last March, even though it now has three seasonal flagships on sale as opposed to the usual two. Granted, Apple's 2018 iPhones had a head start of about month and a half before the
Galaxy S10e
,
S10
and
S10+
went on sale in the quarter, but that sales window was even narrower for Samsung last year and it still achieved a better ratio to iPhone sales then.
LG is in a third place, followed by Motorola, and the all-encompassing "Others" category with less than 10%. Overall, the Apple-Samsung duopoly holds nearly 70% if the local market and our recent
breakdown of phone brands and models
offered by carriers like Verizon, AT&T or T-Mobile, showed an even sadder state of diversification there.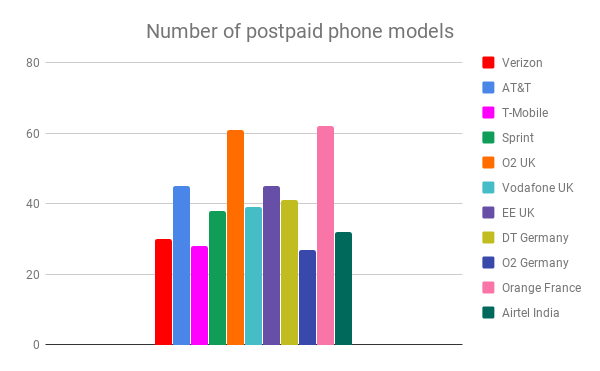 After all, some of the largest players in mobile are Huawei and other Chinese companies that have no chance of ever being directly represented or offered in carrier stores where the bulk of Americans' cell phone shopping occurs, even
if people want them
. The Apple-Samsung tag team has always hovered between 65-75% of the total United States mobile phone market in recent memory, though, and there is no end in sight for that trend.
It's clear why Americans are choosing Apple phones, just as more than 50% of Koreans are brandishing Samsung handsets, but thanks to a few extra Android brands like LG or Motorola, Android's market share as a total prevailed in sales over iOS with 64% of total phone activations in March 2019.